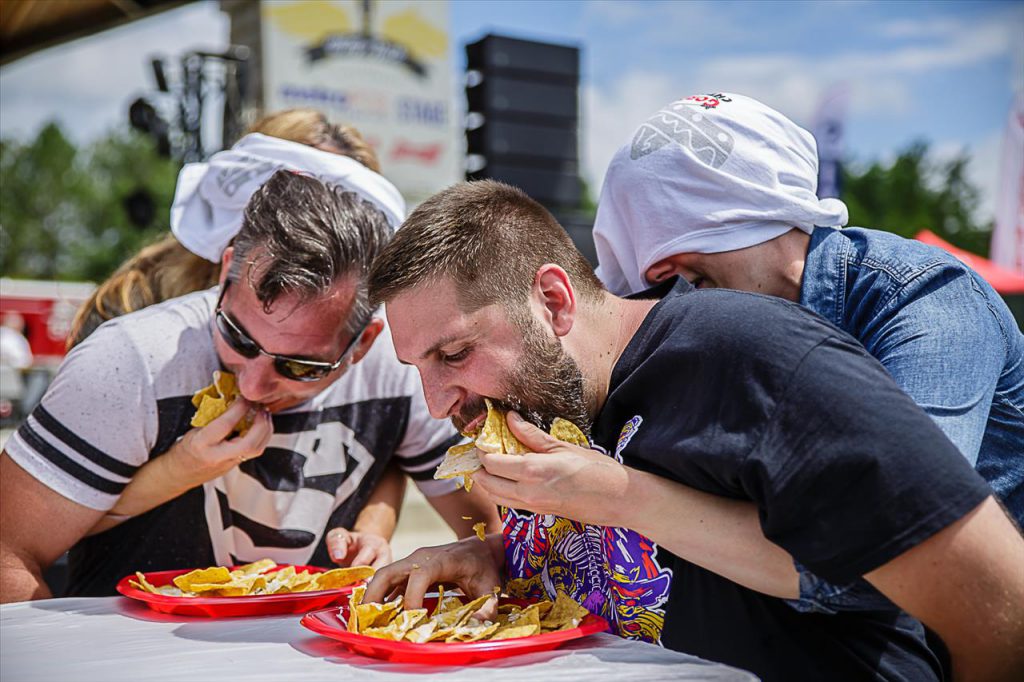 The Wing & Rock Festival is a family friendly music & food festival. The festival attendance averages between 10,000 and 20,000 people over the two days. The event has a Kids Zone area with crafts for the youngsters to enjoy all afternoon while you sample the variety of beverages and food items being offered plus an Arts & Crafts area.
With last year's record attendance, the Wing and Rock Festival has relocated just up the road to the Etowah River Park in Canton, Georgia.  The new 80-acre park features a playground, walking track, bridge over the Etowah River that leads to trails and an open-air amphitheater.
As the third largest chicken wing festival in the country with over 15,000 expected in attendance this year, festival goers can munch on tasty chicken wings from local wing experts while washing them down with a cold beverage.  All the participating wing vendors will be vying for plaques and trophies for the best wings in a competition judged by local celebrities & food experts.
For over 20 years our team and media partners have been producing, organizing and coordinating this festival to create a family fun event within a safe environment.  All on site vendors including food, beverage, arts & crafts, businesses, sponsors, staff, entertainment, production vendors and security are given the necessary direction & information that results in a great public event.  As liaison with the venue and vendors we will insure all the necessary legal, permits, insurance and paperwork are obtained to meet the standards of the community and local governments.